I have completed the design and development of  Lingerie Delights.
Its an online lingerie store with lots of very sexy and unique items, imported from all over the world.
Below is a screenshot of the homepage: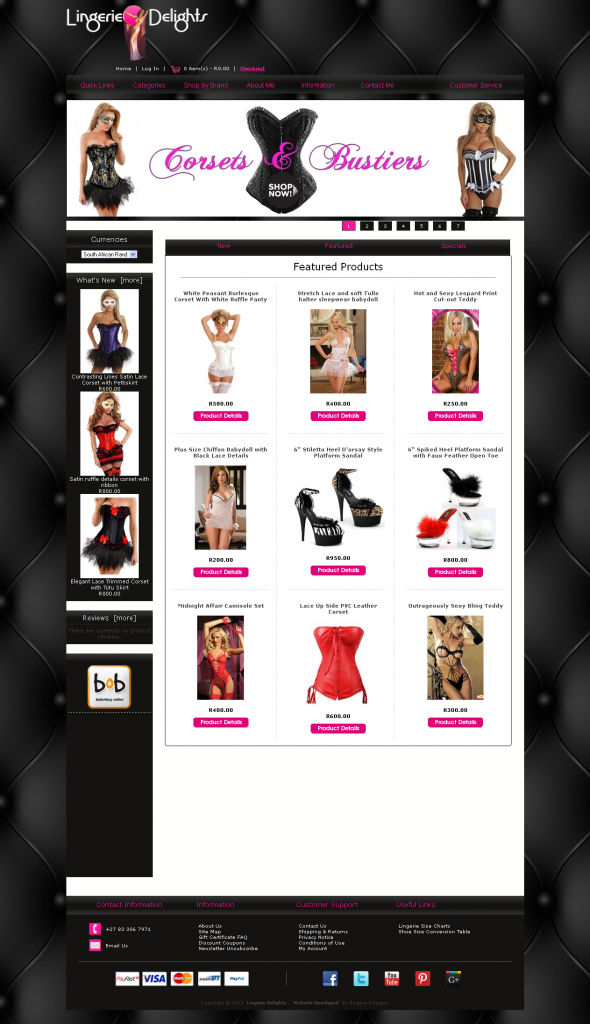 Design Info:
This is a dynamic Ecommerce Website.
Customized design.
Since it is a CMS based Ecommerce site, the website owner can add and delete products, can add/change text descriptions and prices,can add/deleted categories and can add/delete special offers.
South African Payment Gateway Payfast is integrated with the site.
Extras on this Site:
Jquery Slideshow with links
Custom Logo Design
Custom Graphics
Newsletter Functionality
Contact Form
Featured Products
Specials Listing
New product listing
Custom Shipping Options
Product Reviews & Rating
RSS Feed
Dynamic Archive system
Gift Vouchers
Facebook, Twitter, Pinterest,Youtube & Google Plus links