I custom designed and developed an E-commerce website for Lullabelle Boutique.
The template is custom designed according to the client's specifications.
Both the design and development of the website was a big challenge for me as a lot of additional functionality was needed, so I had to do a lot of custom coding on the site to meet the client's requirements.
Below is a screenhot of the site's homepage: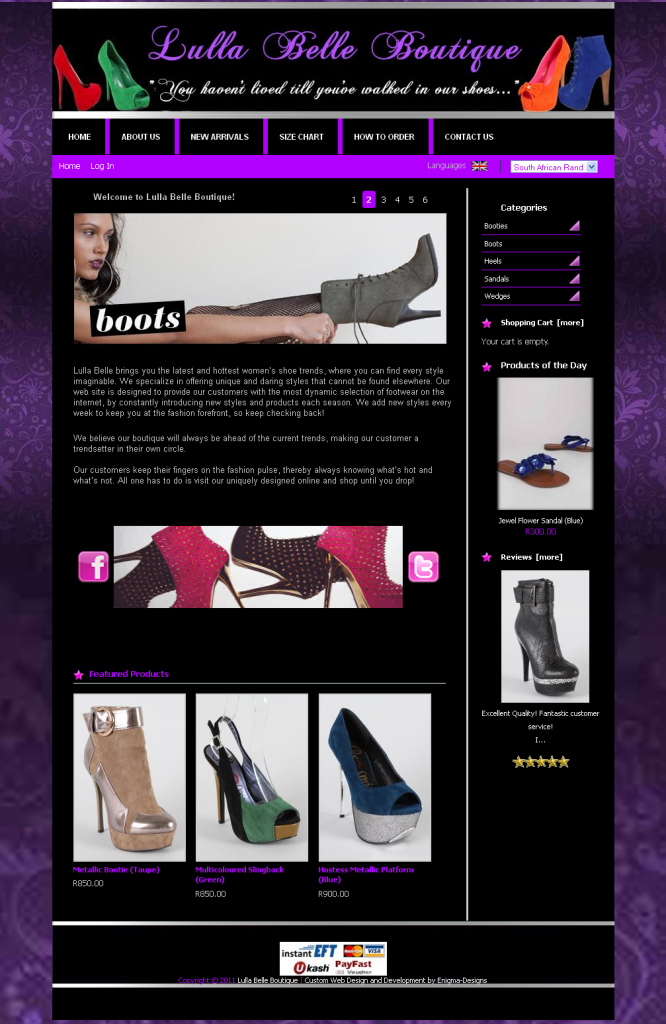 Design Info:
This is a dynamic Ecommerce Website.
The website is custom designed to the client's specifications.
Custom designed template.
Since it is a CMS based Ecommerce site, the website owner can add and delete products, can add/change text descriptions and prices,can add/deleted categories and can add/delete special offers.
South African Payment Gateway Payfast is integrated with the site.
Extras on this Site:
Custom Jquery slideshow with links
Newsletter Functionality
Contact Form
Featured Products
Product Reviews & Rating
Wishlist functionality
Customized Shipping options
RSS Feed
Dynamic Archive system
Place an Order and pay later functionality
Gift Vouchers
Facebook & Twitter links