I  developed an responsive ecommerce website for Socks Direct.
Below are some screenshots of the website:
Home Page: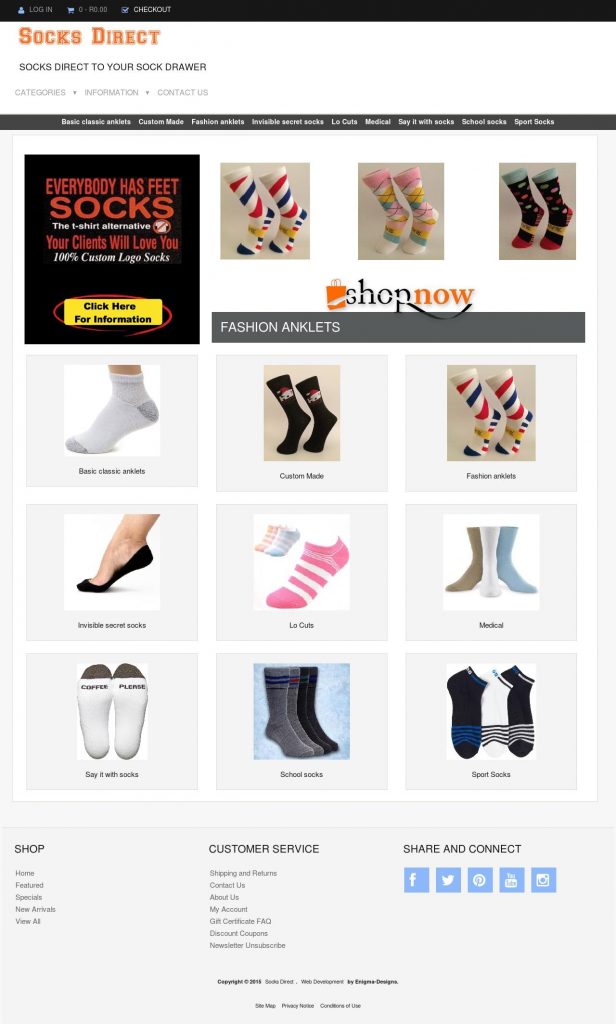 Product Page: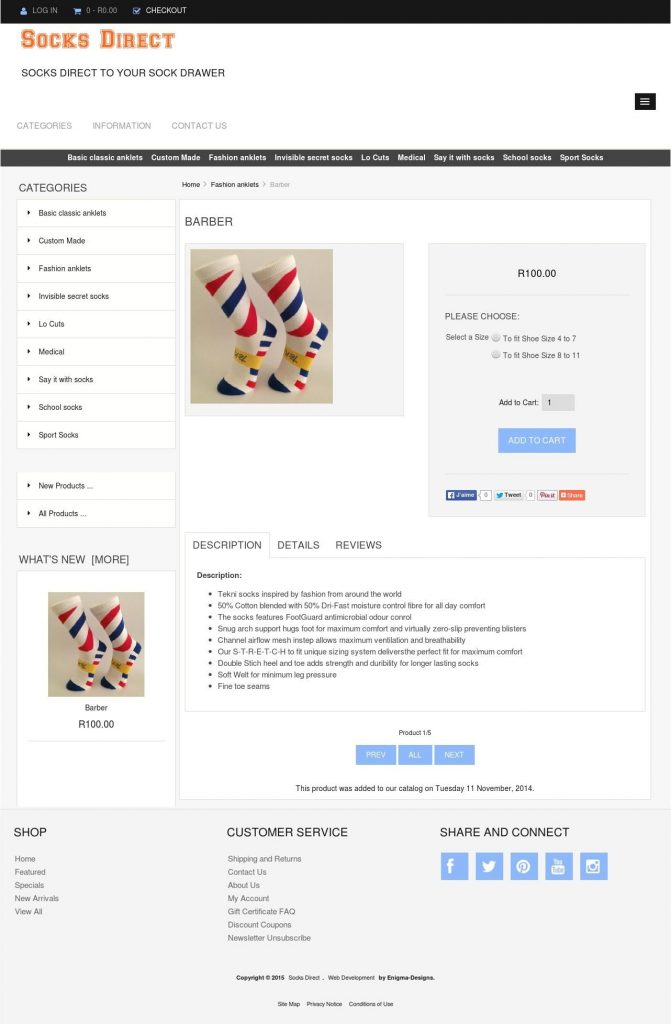 Design Info:
This is a dynamic Ecommerce Website.
Since it is a CMS based Ecommerce site, the website owner can add and delete products, can add/change text descriptions and prices,can add/deleted categories and can add/delete special offers.
South African Payment Gateway Payfast is integrated with the site.
Extras on this Site:
Newsletter Functionality
Contact Form
Featured Products
Specials Listing
New product listing
Product Reviews & Rating
RSS Feed
Dynamic Archive system
Gift Vouchers