I have redesigned the website of Swift Gutters. It is a static website and I  created a custom design for them, according to their specifications.
Below are screenshots of the design.
Home Page:
Gutter Installation Page:
Roofing Page: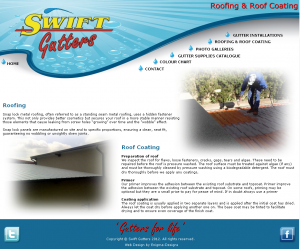 Color Chart Page: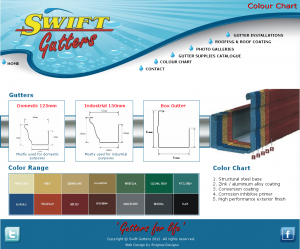 Catalog Page:
Photo Galleries Page: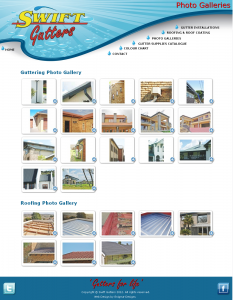 Contact Page: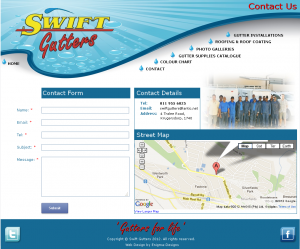 Design info:
It is a a custom design,no templates were used.
It is a static website consisting of 7 pages.
Extras on this site:
Contact/Inquiry form
2 x Lightbox Photo Galleries
1 x Custom Flash Product Catalog with animation
Google Map
Pdf catalog
Social Media links