Posts Tagged 'style website'
I custom designed & development a responsive cms website for Soccer-Fulltime.  It was a fun project to do.
In addition to the main website, I also  designed & developed a mobile version of the website for mobile users who do not use smartphones and devices. The site consists of 138 pages and counting and this does not include article pages! Each Soccer League page has results, tables, fixtures and news articles pertaining to the particular league, neatly displayed in a tabbed interface with a further 10 latest news articles displayed in a 2 column layout below the tabbed section.
Membership is also integrated and the site boasts so much in terms of functionality, that to fully appreciate the complexity and functionality of this website, you simply have to visit it! Here is the link: http://soccer-fulltime.com
Below are screenshots of some of the website's pages: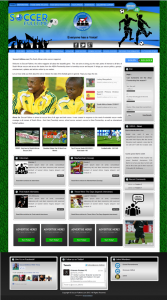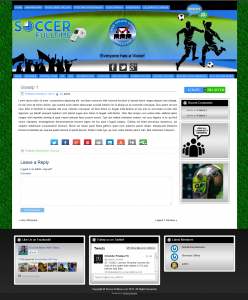 Design Info:
This is a custom designed Responsive CMS Magazine style Website and mobile website, with templates custom designed by me.
The site has lots of interactivity and functionality eg  membership, video galleries, soccer stats and much, much more! Since this is a CMS site, the website owner can add,edit and delete pages, can administer the forum, send newsletters etc.
Extras on this Site:
Soccer League Stats- Results, Fixtures & Tables integrated into the website interface.
Featured Articles Slider-Showcasing the latest news on every single league page as well as on the homepage
Rotating Featured Image news slider which links to the related new article.
Custom membership & user profiles integrated
Tabbed interface on all League pages and other pages
Custom Contact Form
Sliding Video Gallery
Social Bookmarking
Polls & Polls Management
Tables Functionality Integrated
Custom Graphics
Facebook & Twitter feed integrated.
Advertising management system integrated
Dynamic Archive & Comment system