I custom designed and developed a static html site for Polymer Pavements about 6 years ago. The client recently requested a new design which is responsive and easy to update. So I custom designed and developed a CMS website for them, according to their specifications.
Below are a few screenshots of the new design:
Home Page: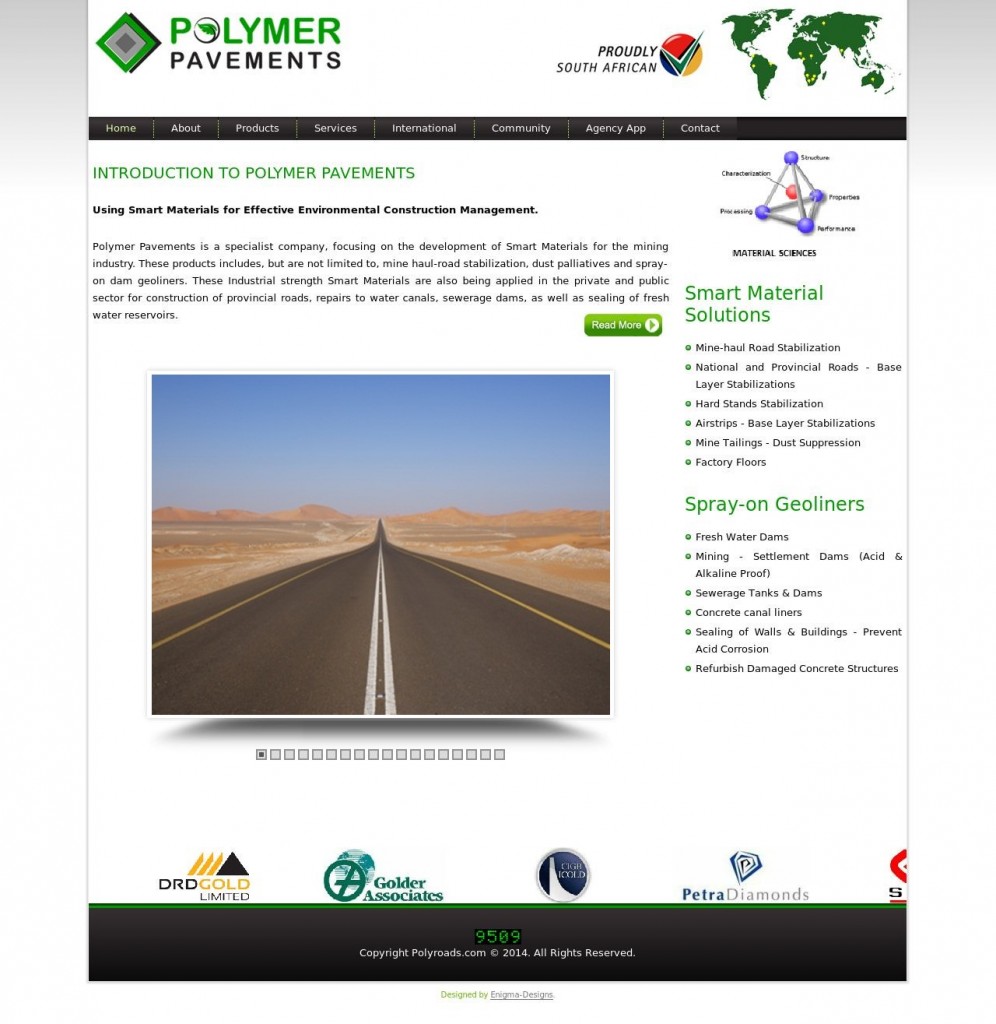 International Partners Page: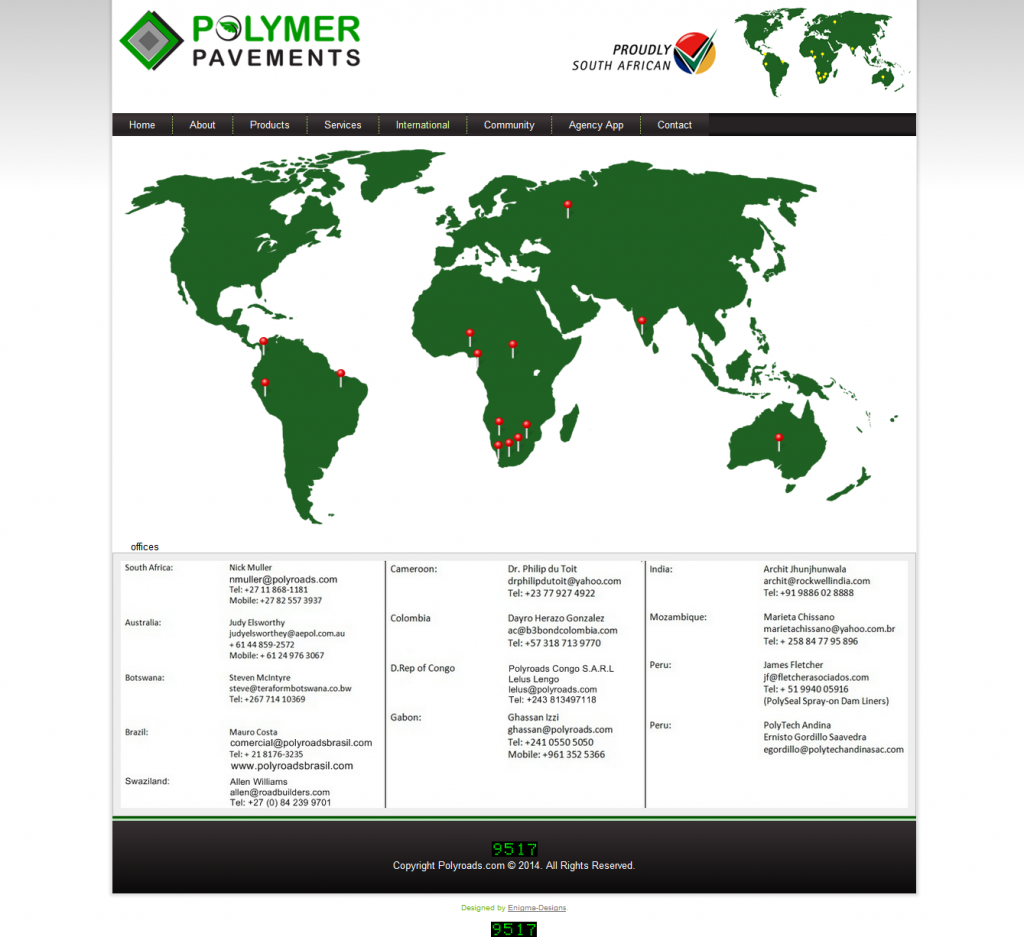 Contact Page:
Design Info:
This is a dynamic CMS  Website with admin back-end so updating the site is easy.
The theme is responsive, thus mobile friendly.
Extras on this Site:
Slideshow on Home page
Scrolling logo gallery
Responsive, interactive worldmap listing all partners and their contact details